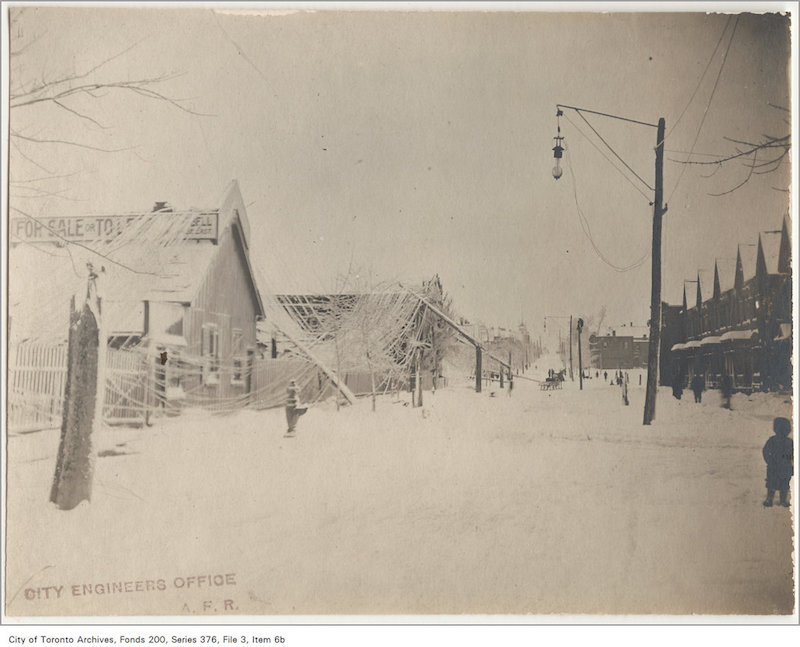 The Bedford Park neighbourhood didn't acquire its first public school until 1911 — conveniently enough, called Bedford Park School. So, what exactly did not-so-eager young minds do about getting a formal education in the 100 years before that?
They walked or rode long distances to get to schools in other communities.
The first opportunity to go to school within trekking distance came in 1807 when the area's merchant — Seneca Ketcham — along other members of the Church of England, opened a school in Hogg's Hollow. The one-room log cabin was located near the river behind today's Miller Restaurant.
It was an opportunity that didn't last long. In less than a decade it was an abandoned, derelict building.
However, another school opened in 1816, this time on the east side of today's Bayview Avenue, just north of Eglinton. It doesn't seem to have had a name, but may very well have had a number — the usual way of identifying schools in the 1800s. This academic initiative survived much longer, eventually being purchased by York District Council in 1847 and replaced with a brick building three years later.
This second school was the site of many heated debates about the merits of Egerton Ryerson's concept of free schooling. Toronto businessman Jesse Ketcham (Seneca's brother) probably visited the school on a number of occasions to champion the idea of accessible education funded by government. Many local farmers banded together to loudly protest such a radical idea.
In 1817, the walk to school was somewhat reduced for those choosing to attend a school that opened in the Lawrence-Bathurst area. Like the first school, it doesn't seem to have been around for long.
The fourth school worth the hike was opened on Yonge Street at St. Clemens Avenue in 1842. Actually, it wasn't worth the hike to most folks in the area. There was nothing wrong with the school. Farmers still didn't put much stock in schooling that prevented farm chores from getting done. One year of schooling was considered more than enough.
A large brick building, called Eglinton School, was built on Erskine Avenue in the 1880s to replace the St. Clemens location. The school is now known as John Fisher.
Catholic and high school students had to wait to 20th century to find schools within arduous walking distance. North Toronto Collegiate opened in 1910, while St. Monica's in the same area opened six years later. Lawrence Park and Blessed Sacrament wouldn't arrive until decades later.
When Bedford Park School opened in 1911, it was the pride of the neighbourhood with its imposing facade and large hallways. (Those same lofty hallways became the bane of the school 85 years later when the Harris government's space use formula forced the Toronto school board to consider shutting the building down.)
As the community grew, so did the school. In 1927, students attending class in portables transferred to the new John Wanless School west of Yonge. The portables were moved to Strathgowan Avenue to house still more Bedford Park students who waited five more years for the opening of Blythwood School.
It was a surge in enrolment caused by a community that was now more urban than rural. Universal education meant all children were attending school, not just a few who evaded helping with the crops.
Gary Schlee has been a resident of Bedford Park since 1991.  As an author and historian, he has written many articles about the history of our area, notably from 2003-2012, for Community Life published by Fairlawn Avenue United Church (FAUC).  This article originally appeared in the Winter 2005 issue.  BPRO is grateful to Gary and FAUC for kindly and generously authorizing us to reprint these articles on our website.  Please come back regularly to see additional articles as we post them.