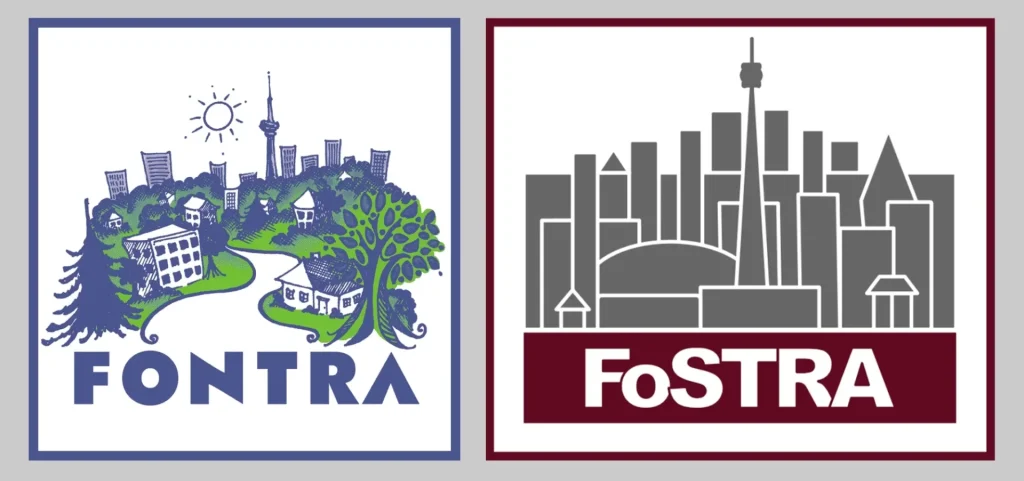 Special Invitation for Members
FoSTRA-FoNTRA-OCADU Candidates Meeting
Thursday, June 1st, 7pm
OCADU Auditorium, 100 McCaul St
The Federation of North Toronto Residents Associations (FoNTRA) and the Federation of South Toronto Residents Associations (FoSTRA) are inviting the residents of their member organizations to attend the in-person event.
Nicole Swerhun of Third-Party Public will moderate the exchange with our confirmed candidates:
Ana Bailao
Brad Bradford
Chloe Brown
Olivia Chow
Mitzie Hunter
Josh Matlow
Member RAs and their members are being given first access to registration until Sunday May 28th. After which, registration will be made available to OCAD University faculty, staff and students, and then the general public. Seats not claimed by 7:00pm on June 1st may be re-assigned to rush line visitors.
Tickets are Free, but get them Now!
Based on the early interest in this event, we are expecting a full-house and we require advanced registration. Interested parties must use Eventbrite to make their individual registrations.
How to Register:
Registration instructions and links can be found on the following websites:
This event has been organized specifically for FoNTRA and FoSTRA affiliated resident association members to address residents' issues. Please forward this invitation to your individual members (noting the registration time expiry).
General Rules:
Security and safety is our primary concern, and we ask the following:
• Ticket holders to present their tickets at the door in advance of 6:45 PM, after which the tickets will voided and handed over to people in our rush line
• No backpacks or large bags allowed in the Auditorium
• No filled water bottles allowed in the Auditorium
• No campaign literature allowed in the building.
By accepting a ticket to this event, attendees understand and agree to the possibility that they may be filmed, videotaped and/or photographed.
Free virtual access will be available on OCAD U's YouTube channel: www.ocadu.ca/live
There is no registration required to view the live stream broadcast of the event.
and FoSTRA Facebook page:
www.facebook.com/groups/fostrato
For additional information, please contact:
Geoff Kettel, Co-chair of the Meet Mayoral Candidates event for FoNTRA at: debate@fontra.ca
Don Young, Co-chair of the Meet Mayoral Candidates event for FoSTRA at: : debate@fostrato.ca