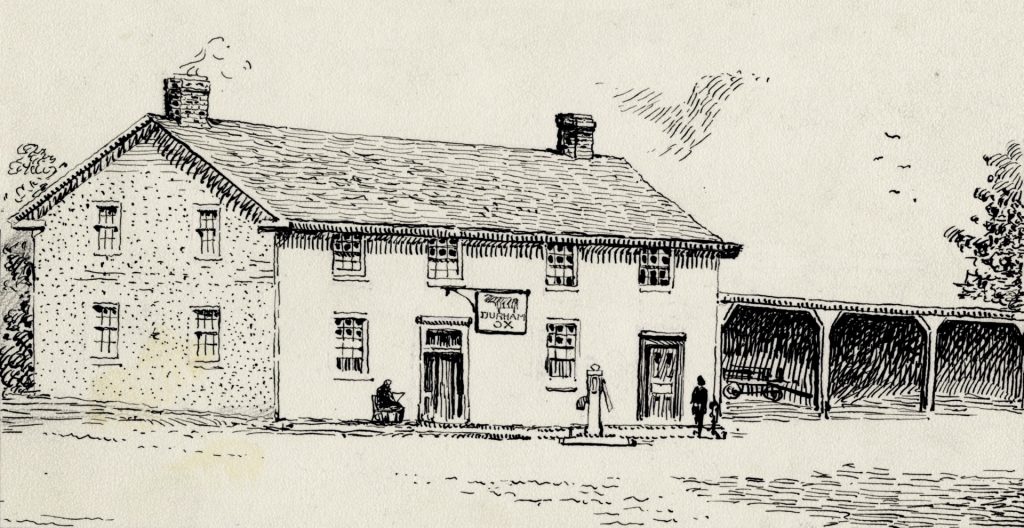 Yonge Lawrence Village – the business improvement area stretching up Yonge Street, from Lawrence to Yonge Boulevard – boasts more than 300 merchants and businesses. In the early 1800s, the same stretch of real estate never had more than one or two businesses.
It was a rural area devoted to farming, not commerce. Any business that did turn up was usually a sideline activity for the farmer owning the property. In 1799, Duke William Kendrick operated a shortlived potash business on his farm near present-day Cranbrooke. Soon after, Seneca Ketchum had more success when he opened a small store to the north of Kendrick's property. It was the pioneer version of a convenience store, offering settlers boots, woven goods, meat and a myriad of other items.
When James Nightingale bought the old Duke William farm in the mid-1830s, he served as a butcher for his neighbors. It was the same butchery that was used by the Reformers who drove area cattle to the spot during the Rebellion of 1837.
A few years after the rebellion he bought about three acres at the south end of his property on Yonge Street, just north of today's Woburn Avenue for 400 pounds. Here he built the first major business in the area: a two-storey whitewashed tavern which he named The Durham Ox.
Nightingale's hotel — a name that seemed to find more common use than the official name — was the most substantial watering hole north of Eglinton before travelers descended to Anderson's Tavern in Hogg's Hollow. There was food and drink on the main floor and beds to rent on the second. A pump out front was popular with travellers and their horses. Attached to the north end of the building were sheds offering protection for carriages and wagons.
Thomas Nightingale was the inn's landlord and it's not certain if James took any active role in its operation. Within four years, James had actually sold his farm to Joseph Beckett, but Nightingales continued to own property in the area. Ignatius Nightingale bought the farm stretching from St. Germaine to the crest of Hogg's Hollow in 1853. In the 1870s there were still Nightingales farming along Yonge.
John Miller took over The Durham Ox in 1857, but he probably didn't take an active interest in it for long, because within a year he was managing Charles McBride's new Prospect House, built on the site of the old Montgomery Tavern near Eglinton.
Perhaps it was just as well; the community's first substantial hotel burned to the ground not long after.
Gary Schlee has been a resident of Bedford Park since 1991. As an author and historian, he has written many articles about the history of our area, notably from 2003-2012, for Community Life published by Fairlawn Avenue United Church (FAUC). This article originally appeared in the Winter 2006 issue. BPRO is grateful to Gary and FAUC for kindly and generously authorizing us to reprint these articles on our website. Please come back regularly to see additional articles as we post them.