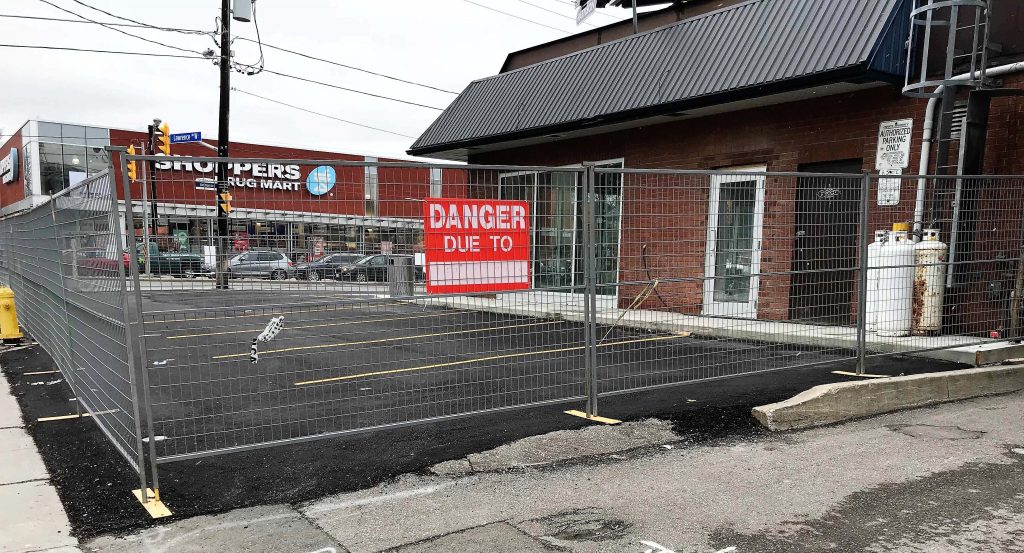 Many will have noticed renovations taking place to the old Mac's convenience store at the northeast corner of Avenue Road and Lawrence.
The Bedford Park Residents Organization (BPRO) recently participated at a Committee of Adjustment public hearing regarding this project.  First Capital Realty owns the property and is currently leasing three commercial units.  They submitted a proposal to the City requesting variances to parking spaces, which we felt would negatively affect pedestrian safety and traffic congestion.
BPRO was successful in having parking spaces on the south side of the property fully eliminated. We also succeeded in having vehicle access prohibited from Lawrence Avenue, and reduced from Avenue Road. Both our amendments will help prevent the intersection from becoming less safe.
As a condition of occupancy, First Capital was required to submit a landscape plan to the City designed to address our concerns. BPRO reviewed the plan, which has now been approved by all parties. Starbucks will be opening at this intersection soon.
This is a good example of the influence that a community group can have in advocating for the interests of its residents.