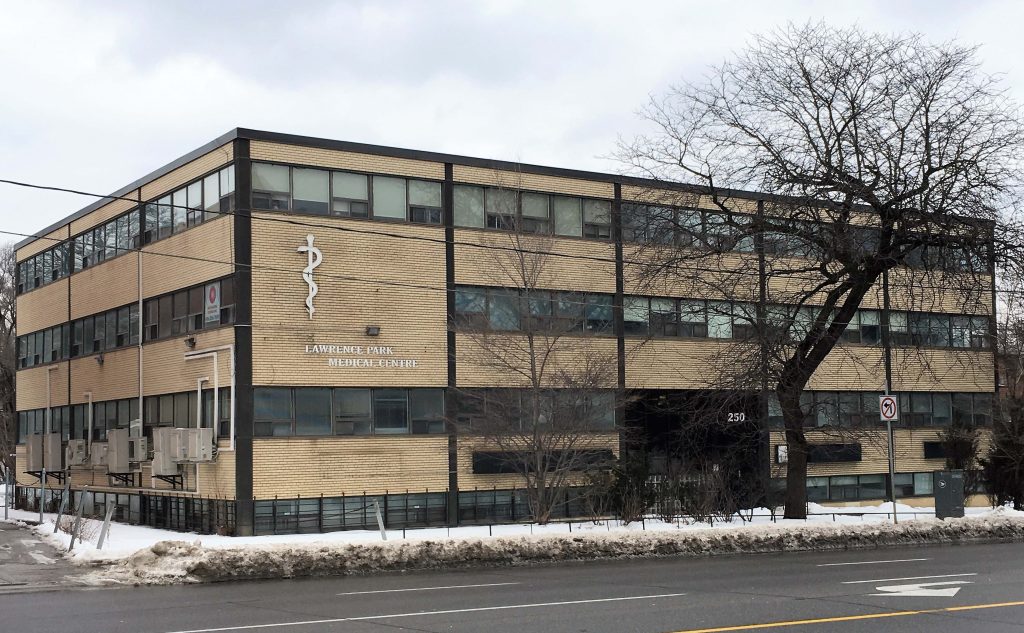 As mentioned in our November posting, BPRO is confirmed as a participant in the Site Plan Working Group for 250 Lawrence Avenue West. We'll work with Graywood Developments, our newly elected Councillor Mike Colle, city staff, and others.
In preparation, two BPRO board members have now met with Mike Colle to discuss where we felt we could achieve our greatest "win" as a community. We'd like to see improvements to the publicly available parkland and pathways to the Douglas Greenbelt ravine. Fortunately, our new Councillor is very community-minded. He wants to save and enhance the city's natural infrastructure, especially our ravines, so he is very much onside with our strategy.
At this time, the City is awaiting revised plans from the developer and, once received, the Site Plan Working Group will be set in motion. BPRO will be ready, with Mike Colle's support, to work toward our desired objectives for the site. Updates will continue to be posted here.
This new 250 Lawrence building, as approved, sets an unfortunate precedent for future development in our area, particularly at the northeast corner of Lawrence & Avenue Road. BPRO is monitoring the situation closely.